Try Delta-8 THC Gummies
Known for its psychotropic effects and a range of therapeutic potential for anxiety and insomnia, Delta-8 THC Gummies have become one of the most popular ways to enjoy cannabis legally throughout the US.
Thanks to the 2018 Farm Bill and hemp legalization, Delta-8 THC is now legal just like CBD but offers the "feel good" effects of cannabis unlike CBD. Not only does Delta-8 THC enhance your mood, but it also appears to help with certain types of pain.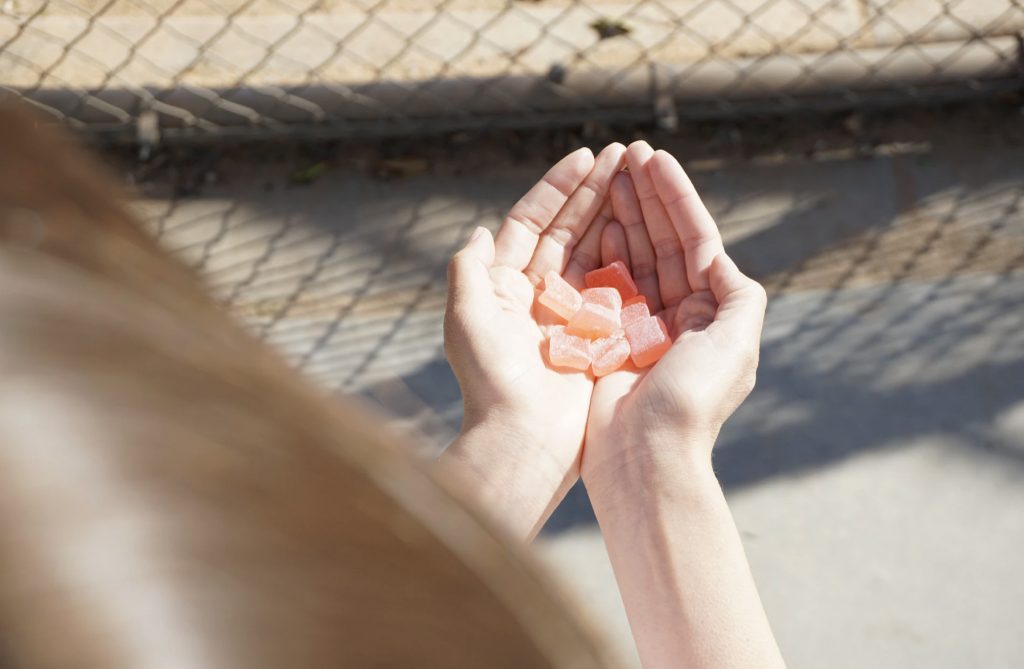 Benefits
Did you know there are over 100 cannabinoids in cannabis plant? While traditional cannabis is made up of Delta-9 THC, Delta-8 THC is the lesser known cannabinoid that still produces much of the same great euphoric effects. Only a few atomic bonds separate the two, which allows Delta-8 THC to procure incredible therapeutic effects with significantly less psychoactive efficacy than delta-9 THC.
Delta-8 THC is known to offer amazing benefits, including:
Relaxation
Pain Relief
Stress Relief
Sound Sleep
Eliminates morning sickness
Improved appetite
Memory Enhancement
Eye Health Support
Hangover Relief
100% Lab Tested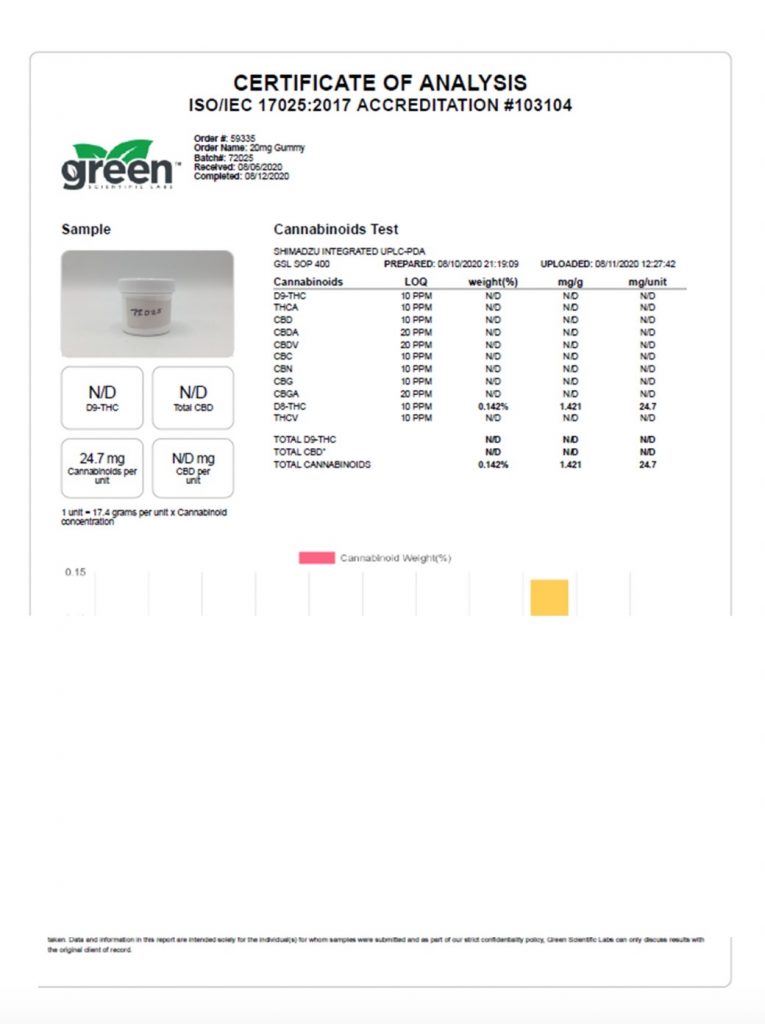 To ensure the safety and purity of our Delta-8 THC gummies, we partnered with Green Scientific Labs to perform a fully accredited Certificate of Analysis.
Pricing
Currently we offer 20mg Delta-8 THC Gummies in packs of 10 for only $40/pack plus free shipping, or $4/each samples with the purchase of any other product. We are taking orders via phone or email. Contact us today to place your order!